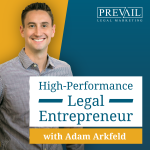 In this episode, we interview Alexandra Stockwell, Owner of Alexandra Stockwell Coaching and Consulting. She is known as "The Intimacy Doctor," and best-selling author of "Uncompromising Intimacy."
Alexandra Stockwell
For over 20 years Alexandra Stockwell, MD has shown men and women how to bring pleasure and purpose into all aspects of life– from the daily grind of running a household to intimate communication and ecstatic experiences in the bedroom.
Known as "The Intimacy Doctor," Dr. Alexandra is an Intimate Marriage Expert who specializes in coaching couples to build beautiful, long-lasting, passionate relationships. She is the bestselling author of "Uncompromising Intimacy" and host of The Intimate Marriage Podcast.
A wife of 26 years and a mother of 4, Dr. Alexandra believes the key to passion and fulfillment, intimacy and success, isn't compromise–it's being unwilling to compromise. Because when both people feel free to be themselves, the relationship becomes juicy, nourishing, and deeply satisfying.
Dr. Alexandra has been featured in the Huffington Post, Rolling Stone, USAToday, Cosmopolitan, Business Insider, thriveglobal, mindbodygreen, FOX NEWS NYC, and Disruptors Magazine recently named her one of "30 Inspiring Women to Watch in 2022."
Prevail Legal Marketing
Prevail Legal Marketing is redefining the relationship between PPC companies and law firms. Marketing agencies have been taking advantage of law firms for too long with retainers that incentivize higher ad spends rather than improved performance.
At Prevail, we partner with law firms to mitigate their risk by guaranteeing lead costs and reinventing the traditional marketing retainer model.
Prevail's PPC Marketing is Different
– Pay for Results, not Promises
– Guaranteed Lead Costs
– Start, Stop, or Increase Volume On-Demand
– No Up-Front Fees
– No Long-Term Contracts
More Podcast Episodes